9.3.2 Method for serach on the Web

If we have the Internet access, we can search for it on the web.
Please open the next URL by using a browser. A search page as shown in Fig.9.1 is displayed on screen.

http://markun.cs.shinshu-u.ac.jp/Mirror/search_mml.html

On this page, first we enter a terminology to search (Metric in Fig.9.1). And we choose with a radio button where we search from (from abstract file, miz file or both)(abstract file in Fig.9.1). Then we can search by clicking the search button.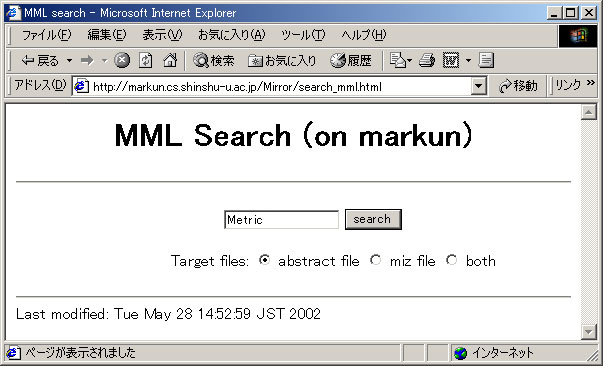 Fig.9.1 A search page on the Web